Innovation is a must-have survival skill for today's company. And it's about more than developing new products and services. Being able to make predictions about the future of commerce, take risks and adapt to the changing market is essential to success. The world is changing—competition is becoming faster, smarter and more global. Consumers have options. That means they have increased expectations of the products and services they receive. What's the bottom line? The company that can best meet a customer's changing needs not only survives, but flourishes in today's market.
What is innovation?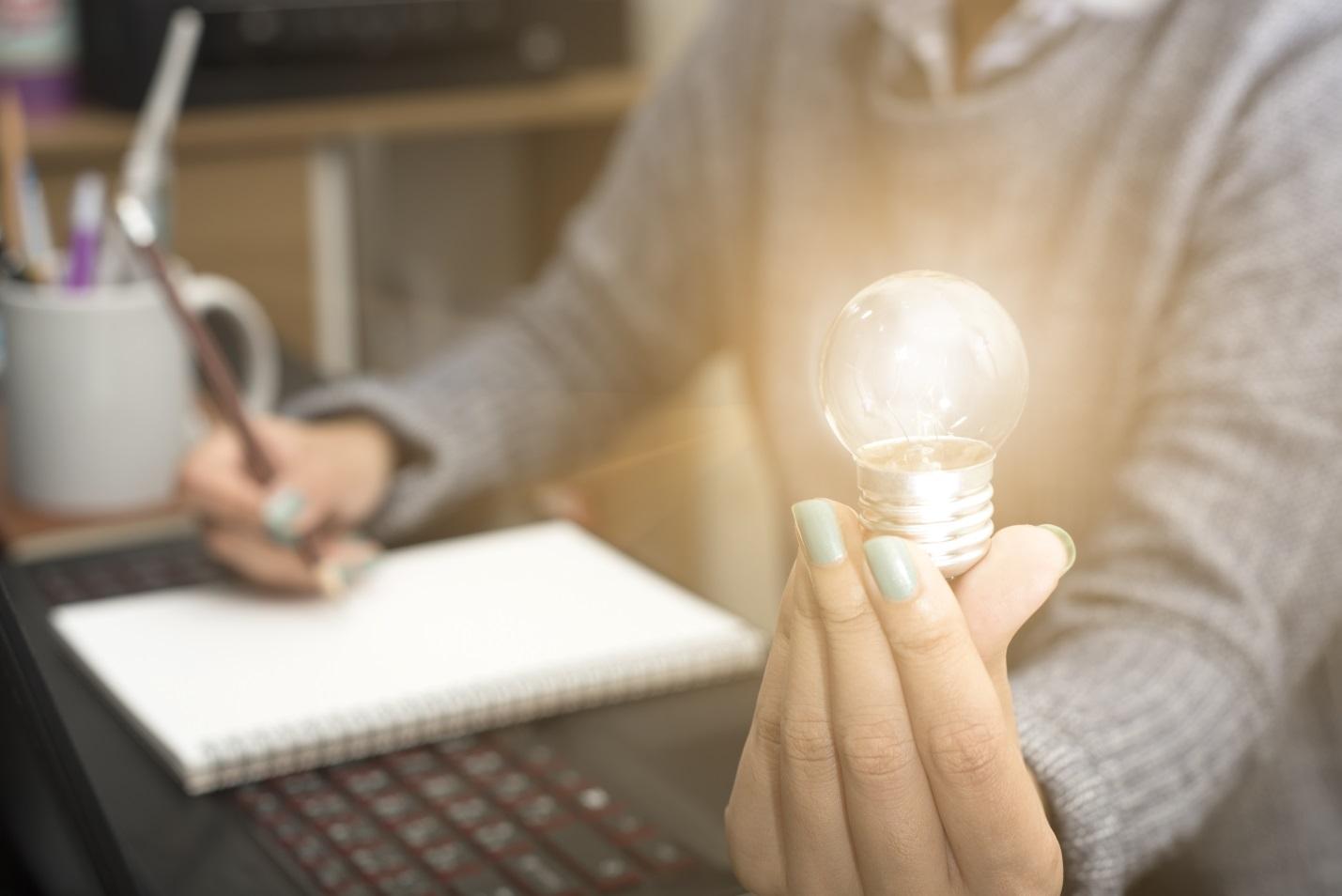 So, what is innovation? Merriam-Webster would define it as the introduction of a new idea, method or device. In the industrial world, it means something much greater. Industrial manufacturing remains vital to the world from its research and development to the products that make it to market. These innovations save lives, create safer workplaces, protect the environment and make the world a better place to live.
Ninety percent of companies believe that innovation is a priority for them. Only about 2% are willing to take the necessary risk. Other companies and individuals may value the idea of innovation, but are often afraid of the unknown. This fear also translates to an unwillingness to try a new product. This is true even if it is far superior to their current methods. Once the innovators can provide a proof of concept, early adopters then decide to give a new product or service a try. Once this happens, the original doubts tend to dissipate and the rest of the world jumps on board.
Innovation is an ongoing commitment to meet the needs of consumers
Management expert Peter Drucker has often said of innovation, "What all of the successful entrepreneurs I have met have in common is not a certain kind of personality, but a commitment to the systematic practice of innovation".
He believes that there are many sources of innovation. They include unexpected occurrences, incongruities, process needs, and industry and market changes. Once you have identified a source of innovation, you still need that leap of faith to turn an idea into an action. He calls that functional inspiration. Successful innovators "look, ask and listen" to find potential solutions to the world's problems. Then they act on it.
Factors that have spurred the need for companies to become increasingly innovative:
Competition:
Competitors are becoming faster and stronger. They're more adept at releasing new products at a quicker pace. And it's not just the larger corporations that we should be keeping an eye on. Smaller startups are gaining leverage as technology becomes cheaper and easier to access. Competition leads to innovation. It forces companies out of their comfort zones to try new strategies.


Globalization:
Competition is no longer limited to a zip code or proximity. Technology has made it easier for people and companies around the world to connect. This means there's increased competition from abroad. But, it also allows your own company greater reach as well. In today's market, the only constant is change. Innovation allows us to keep up with those changes.


Customer Experience:
Today's consumers are savvy. They have limitless access to product knowledge and trends. They do their own research to find new solutions to their needs. With high expectations of the goods and services they receive, they keep a close eye on market trends. The changing market demands that we always put the customer first. It requires an emphasis on creating the best real-world customer experience possible.


Social Responsibility:
Today, more than ever, consumers are holding companies to higher standards. They want more than just products to meet their needs. They want companies they can believe in. Nine in 10 consumers expect companies to address social and environmental issues. If they learned of irresponsible business practices, 90% said they would boycott. Innovation allows for companies to adopt new policies within their own four walls. These policies are more centered on social responsibility, rather than stale business practices.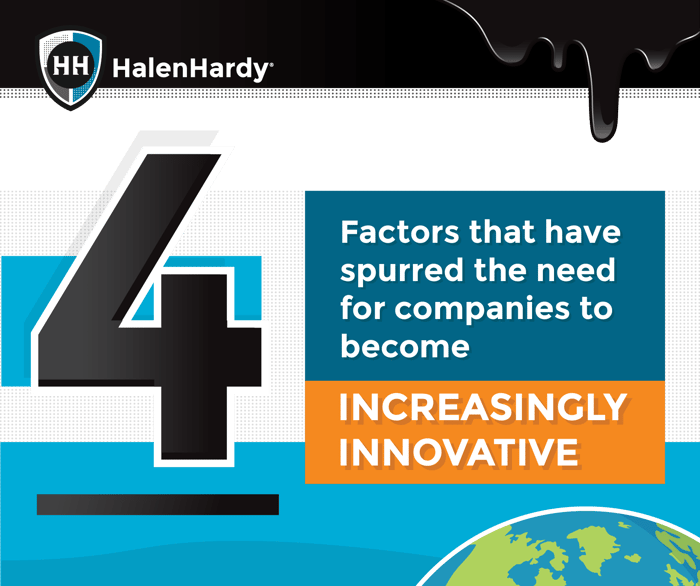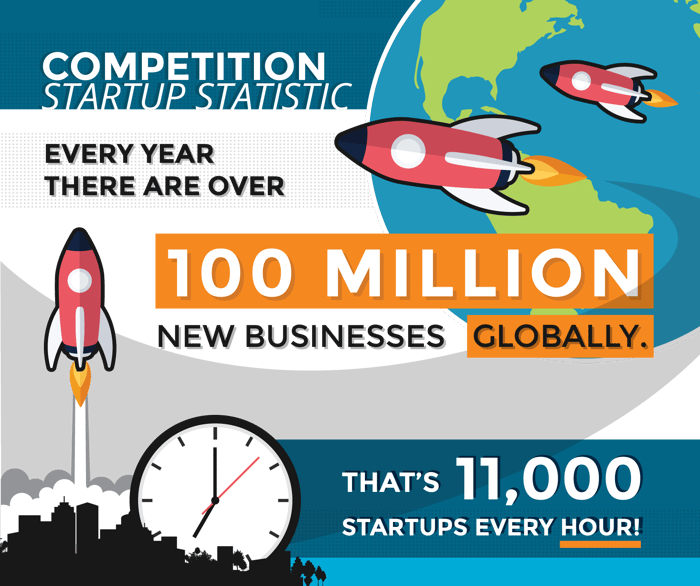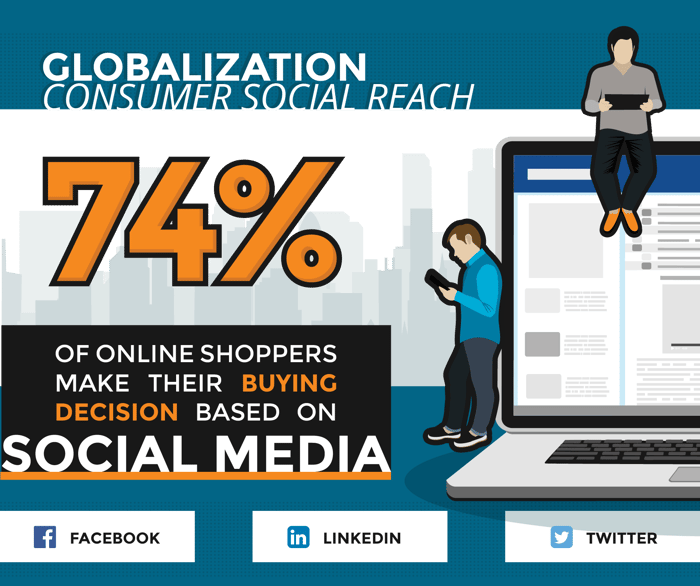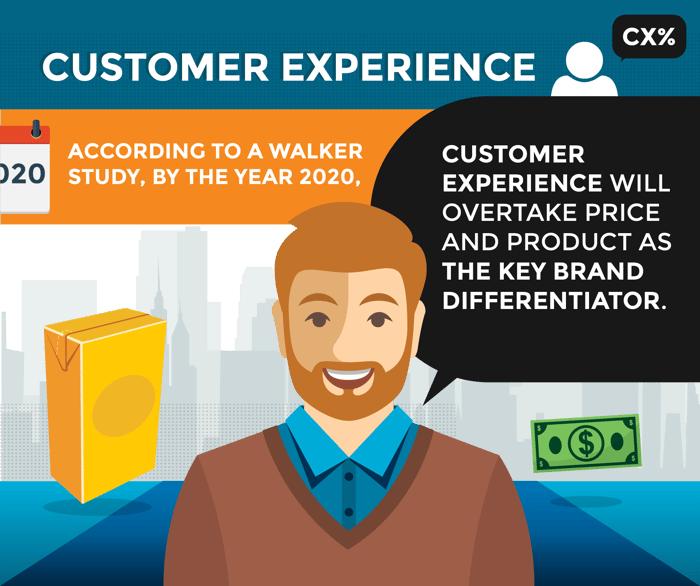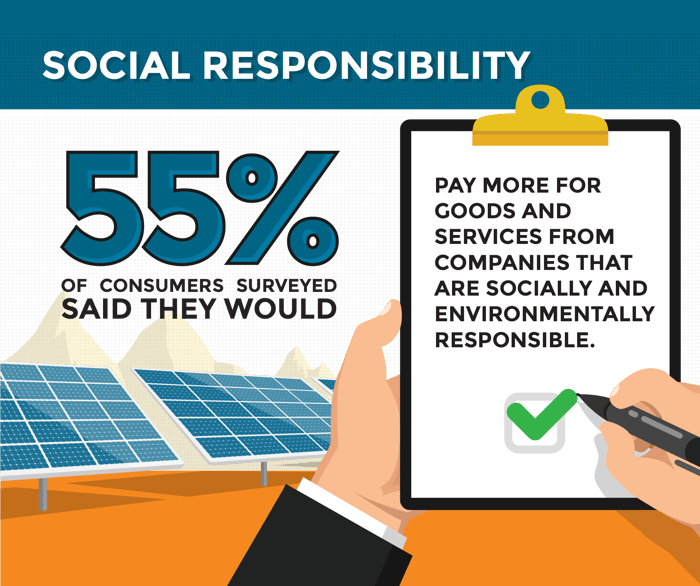 HalenHardy® appreciates those who take risks
We are always looking for ways that we can improve on the products and services that we offer to our clients. Our philosophy is that we must make customers deliriously happy with their purchase. If not, we must be doing something wrong. The team at HalenHardy® has an endless curiosity. We ask why things are done a certain way—even when they don't seem to be working. Our mantra is, "there's GOT to be a better way."
We run across products that aren't just innovative…They're awe-inspiring. That's why we wanted to share our 2017 "Best Of" List! These products knock our socks off with their ingenuity. We love their ability to solve common problems that consumers face. We wanted to give the people and companies behind these discoveries a round of applause!
Check out these cool products and innovations we found!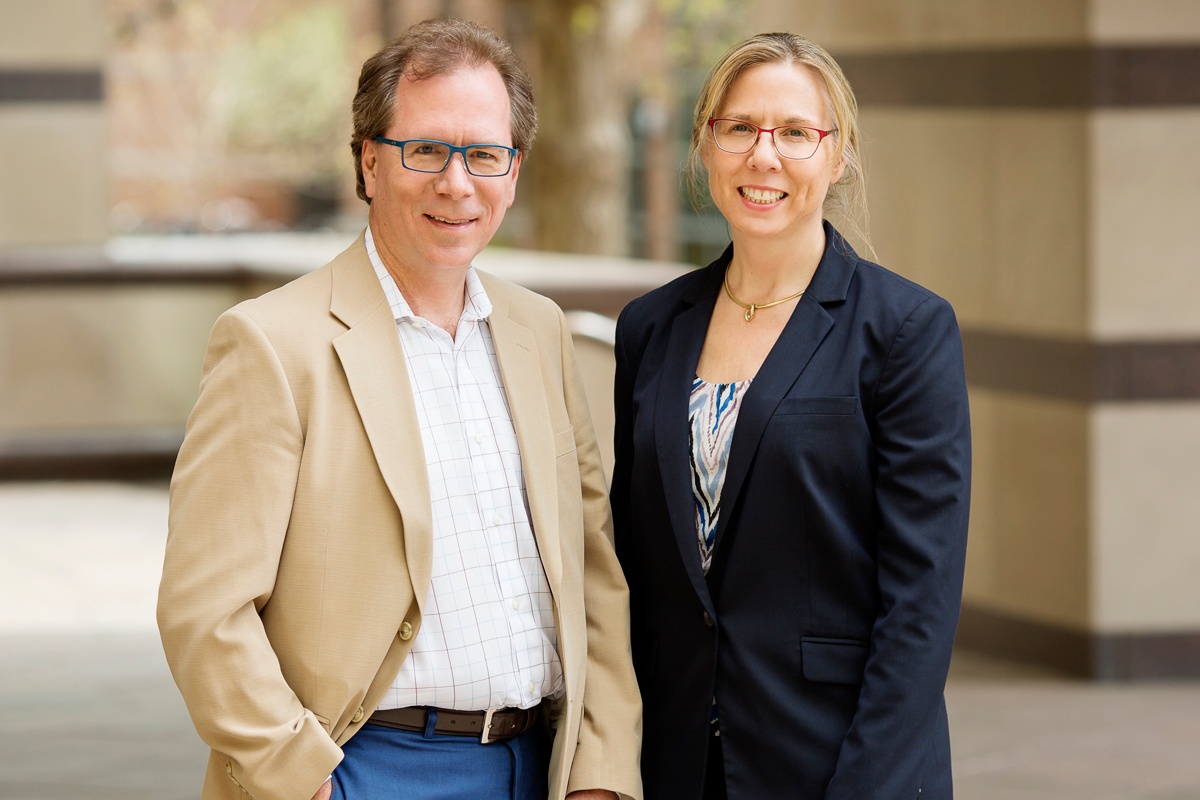 Photo credit: L. Brian Stauffer
Self

-

healing battery

Researchers at University of Illinois Urbana-Champaign are working to create a self-healing battery. This battery could be used in everything from cell phone screens to airplane wings. Materials Science and Engineering professor Nancy Sottos and Aerospace Engineering professor Scott White have a goal. They want to use the self-healing work that they've done in plastics and apply it to batteries. They've developed a silicon nanoparticle composite material. They plan for this material to result in more reliable and longer-lasting batteries. The idea is to heal a material's ability to store energy and increase density. The researchers found that it retains 80% of its initial capacity in testing. This was even after 400 cycles!
Photo credit: Toyota.com
FT-4X Concept iPhone Lockdown
Due to the rise in motor vehicle accidents, Toyota has decided to create a solution. This solution prevents people from texting while driving. Over 85% of people admit to the distraction while behind the wheel, despite the dangers and risk. They've created a slot on the dashboard of the car. Once you insert your phone, it becomes an integrated part of your navigation system. The locking mechanism still allows drivers to use their phone from the dash-mounted screen, but minimizes a user's ability to text.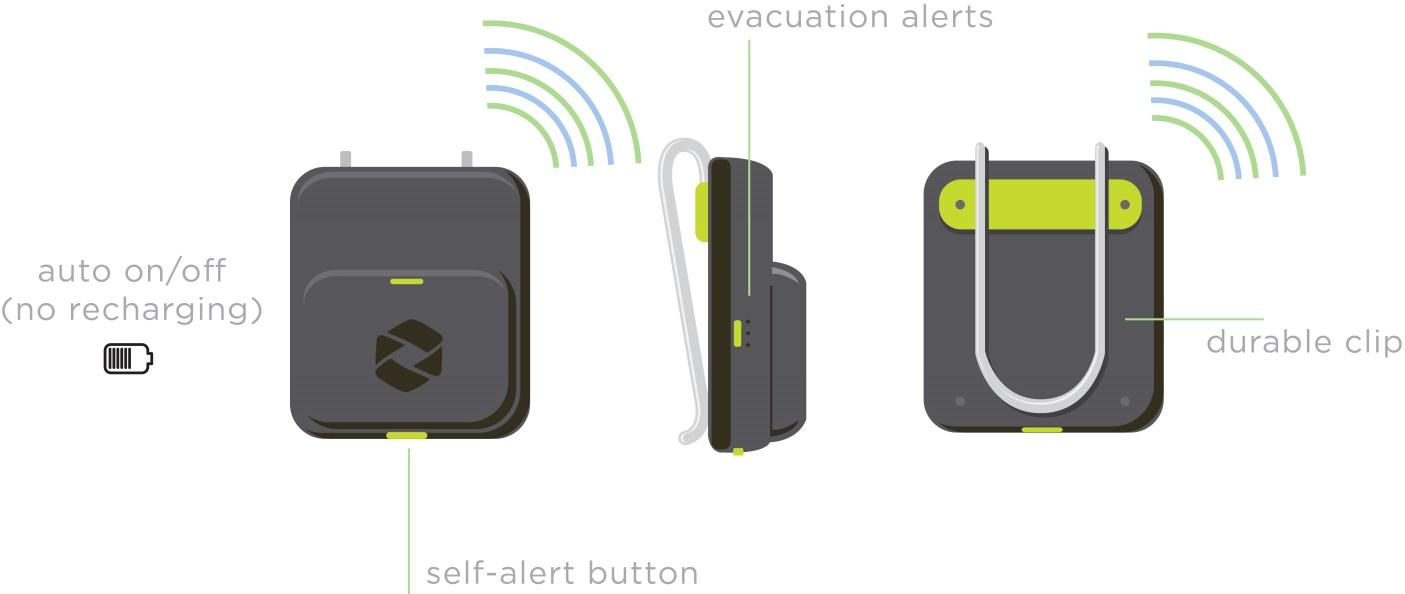 Photo credit: www.triaxtec.com
SPOT-R Wearable Device
Triax Technologies launched its wearable sensor technology in 2017. The product is easily worn on a worker's belt. It has the capability to track the worker's location. It can provide an emergency locator button for accidents and injuries. The device is able to monitor the safety of a worker. It sends notifications about the distance of slips, trips and falls. An added feature keeps a real-time head count of workers. This offers site supervisors more detailed information of potential danger zones. The wearable device can improve worker safety and emergency response times. Triax Technologies is also engineering another important solution. It addresses a common complaint workers have with GPS tracking devices. Their solution involves a closed, secure network that can be set up onsite. This helps meet the privacy needs of employees.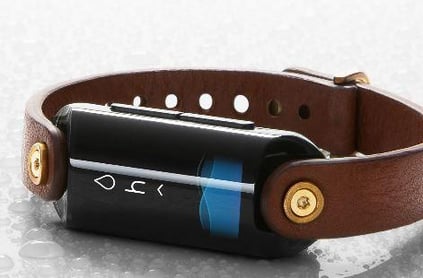 Photo credit: www.onelvl.com
BSX LVL Wearable Hydration Monitor: Dehydration Detector
A game changer when it comes to working or playing in the heat. By the time we feel thirst, we are already dehydrated. This wrist-worn monitor detects hydration levels in real-time. Its use of infrared light allows it to peer underneath the skin and record changes in blood color. When hydration levels drop, an alarm notifies the wearer. Not only does the monitor make sure you are adequately hydrated. It also tracks your activity, sleep, mood and heart rate.
Photo Credit: Scott Safety
Scott Sight Thermal Imaging Facepiece
Scott Sight combined the thermal imaging camera of the 90's with a protective mask. Now firefighters don't have to rely on a handheld camera to see through thick smoke. The camera and display are positioned in the facepiece. This keeps a thermal image in view without having to look down. Certified to NFPA 1981, 2013 ed, NIOSH 42cfr Part84, UL 913 6th ed, ATEX, IECEx and IP 66/67. They've even made it easy to use with your current AV-3000 HT facepiece.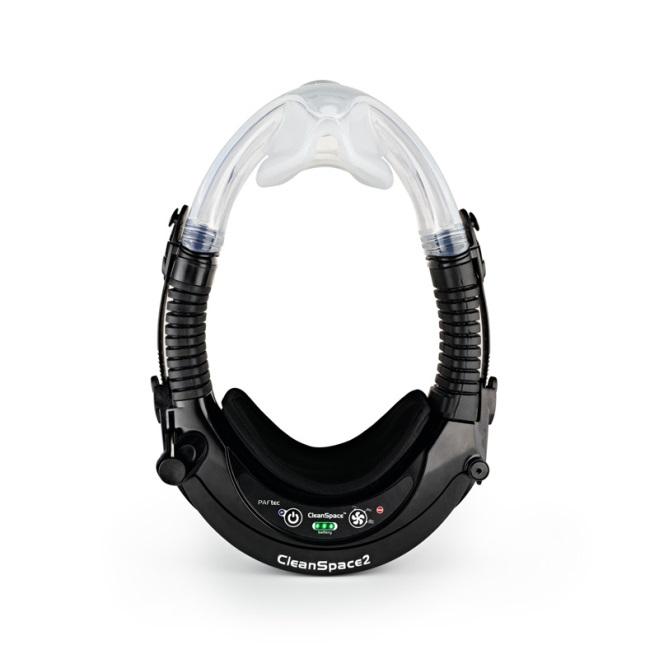 Photo credit: Clean Space® Respirators
CleanSpace2 Respirator
CleanSpace® Respirators developed a powered air purifying respirator suitable for most working environments. This lightweight respirator weighs in at 500 grams. This respirator has no bulky hoses, belts or waist mounted battery packs to get in the way. The CleanSpace2 is battery powered. It's designed to provide comfort in respiratory protection with the push of a button.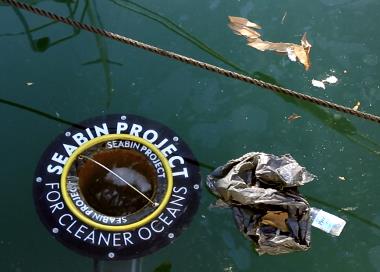 Photo credit: Seabin Project
Seabin Project
After years of seeing rubbish floating on their beloved oceans and waterways, Seabin Project decided to do something about it. The team at Seabin Project includes Pete Ceglinski, Andrew Turton, Sascha Chapman and Sergio Ruiz Halpern and they created the Seabin. The Seabin is a floating debris interception device designed to be installed in the water of marinas, yacht clubs, ports or any other calm bodies of water.
While the team does not consider this a solution to marine litter, the product is estimated to catch about half a ton per Seabin every year. Aside from catching litter in the water, the team believes education is the real answer. They developed an open source education program that can be used in schools to teach children about the importance of environmental awareness. Through education and collaboration, they believe our waters can become clean once again.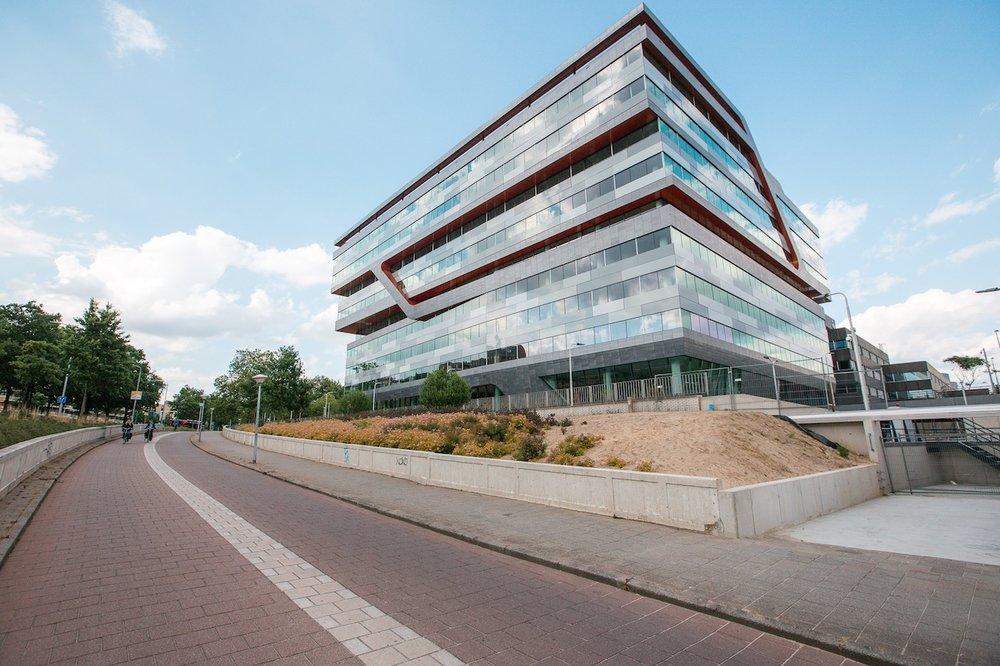 Photo credit: PHYSEE
Physee PowerWindows
A Netherlands based start-up is on a mission to make commercial and residential buildings energy neutral. They're doing this with solar-power-generating windows. They discovered a common pitfall of conventional rooftop solar panels.
"Large commercial estates consume a lot of energy," said co-founder and CEO, Ferdinand Grapperhaus. "If you want to make these buildings energy neutral, you never have enough roof surface."
By placing power generating windows on the facade, you increase surface area. The windows could generate 8 to 10 watts of power, enough to charge a phone per every 11 square feet, twice a day. Grapperhaus believes that investing in power-generating windows makes the best commercial sense. This is due to the high cost of bringing power from the grid with traditional wiring.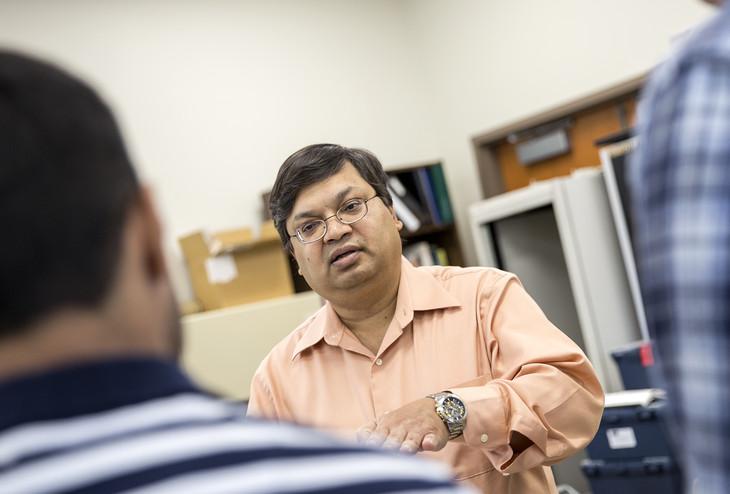 Photo credit: Penn State
Green Fleet Technology
Research released this year at Penn State addresses the impact that delivery trucks have on the environment. A team of researchers have created green solutions. Their developments will keep costs down without minimizing efficiency. Involved in this project are Vittal Prabhu and Seoki Lee. Prabhu is a professor in the Harold and Inge Marcus Department of Industrial and Manufacturing Engineering. Lee is a 2013 Industrial Engineering alumnus and current assistant professor at University of Miami. They have developed a new algorithm to reduce the effects of large vehicle emissions. The algorithm uses the name Greening via Energy and Emissions in Transportation (GEET). It will route fleet vehicles more effectively, reducing environmental effects.
Researchers teamed with 2014 Penn State Industrial Engineering alumnus Yuncheol Kang. Kang is now an assistant professor at Hongik University in Seoul, Korea. Together, they're working to develop a downloadable app to address the emissions problem. The app is an "Uber for Deliveries". It finds packages that need to be delivering in their own neighborhoods. While this innovation is still in the beginning stages, it shows promise. When tested using computer simulations, the new method increased company's revenue by 6.4%. It also reduced fuel and emission costs by 2.5%.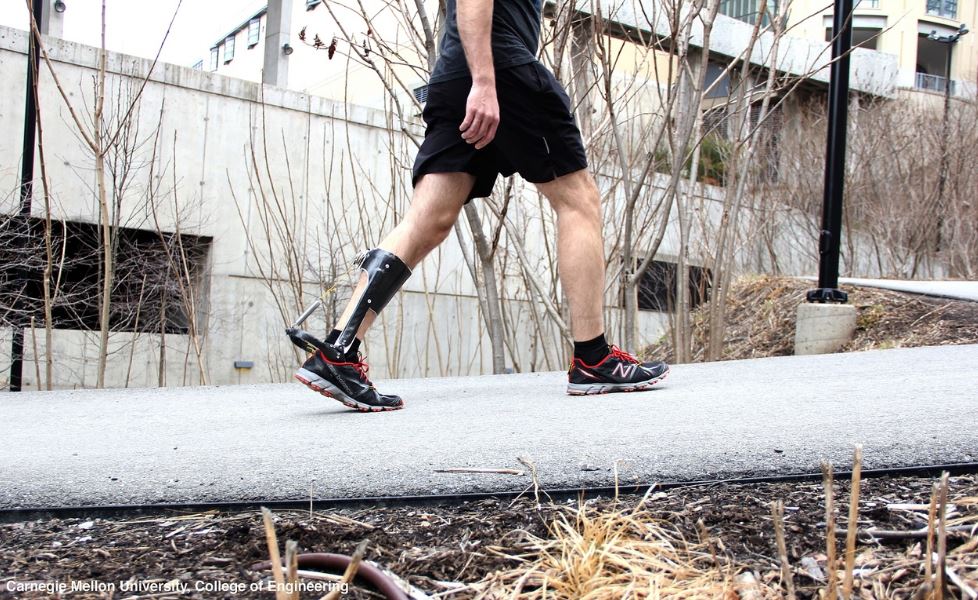 Photo credit: Carnegie Mellon University
Smart Exoskeleton
Researchers at Carnegie Mellon University (CMU) have created a new algorithm. It's for an exoskeleton that uses direct feedback to customize the level of help provided to the wearer. Rachel Jackson and Juanjuan Zhang recently published the results of their study. Jackson is an associate professor of Mechanical Engineering at CMU Steven Collins. Zhang is a professor at Nankai University in China. Their algorithm was able to reduce energy expenditure with just a single device. It's ideal for people who have experienced physical impairments. Those who have had a stroke, neurological injury or an amputation could experience ease in walking similar to that before impairment. This lightweight device even allows able-bodied people to travel longer distances, faster.
Innovation changes the world
We rely on risk-takers to improve everything. We seek improvement in the ease at which we accomplish our goals to our very own quality of life. It's that out-of-the-box thinking that generates value and drives change.
Innovation doesn't always have to be an explosive change-the-world idea or invention. Sometimes it's a quiet achievement that has an impact on the way we do things. Curious minds are often the ones who find these innovative solutions. This is because they listen and ask the right questions. And the rest of the world replies by saying, "Why didn't I think of that?"
It's often the simple revolutions that have the capacity to set new industry standards. It's also what differentiates those who lead from those who chase.
It's the entrepreneurial spirit that drives innovation. The inherent risk that's involved when you ask yourself how something can be improved. Mark Twain said, "When you find yourself on the side of the majority, it is time to pause and reflect". Those words carry significant meaning, especially in business. Playing it safe is easy to track on spreadsheets and in budget meetings. Innovation is far more unpredictable.
To be successful in today's business climate, companies must be willing to look to tomorrow's challenges. Even more, they must adapt to its changing needs. Those included in our 2017 "BEST OF" List compilation are the embodiment of innovation. The team at HalenHardy® acknowledges their hard work, dedication and vision. They not only inspired innovation, but guided it into action.
We salute you!
Topics: Innovation, Risk, Competition
Leave a Comment: