I thought we had the perfect product....the SpillBoa rapid oil spill response boom. SpillBoa booms are:
Lightweight

Compact

Easy to deploy

Absorbed oil and fuel faster than any other product on the market
In fact, they sucked in oil and fuel so quickly they became saturated in minutes. The reason, our SpillBoas are carefully fabricated with long strands of Spilltration Oil Shammy fabric that facilitates rapid sorption.
On the other hand, traditional oil spill "sorbent" booms are stuffed full of chunks of fibers (the same basic way sausage and hot dogs are made). This overstuffing causes them to be rigid and difficult to deploy.
Cramming lots of sorbent filler in a boom is counterproductive. The photo below illustrates why.
The traditional crammed boom (on the right) impedes the wicking of oil due to overstuffing. Whereas the advanced engineered sheets of Oil Shammy fabric expedites the wicking process by up to 500%.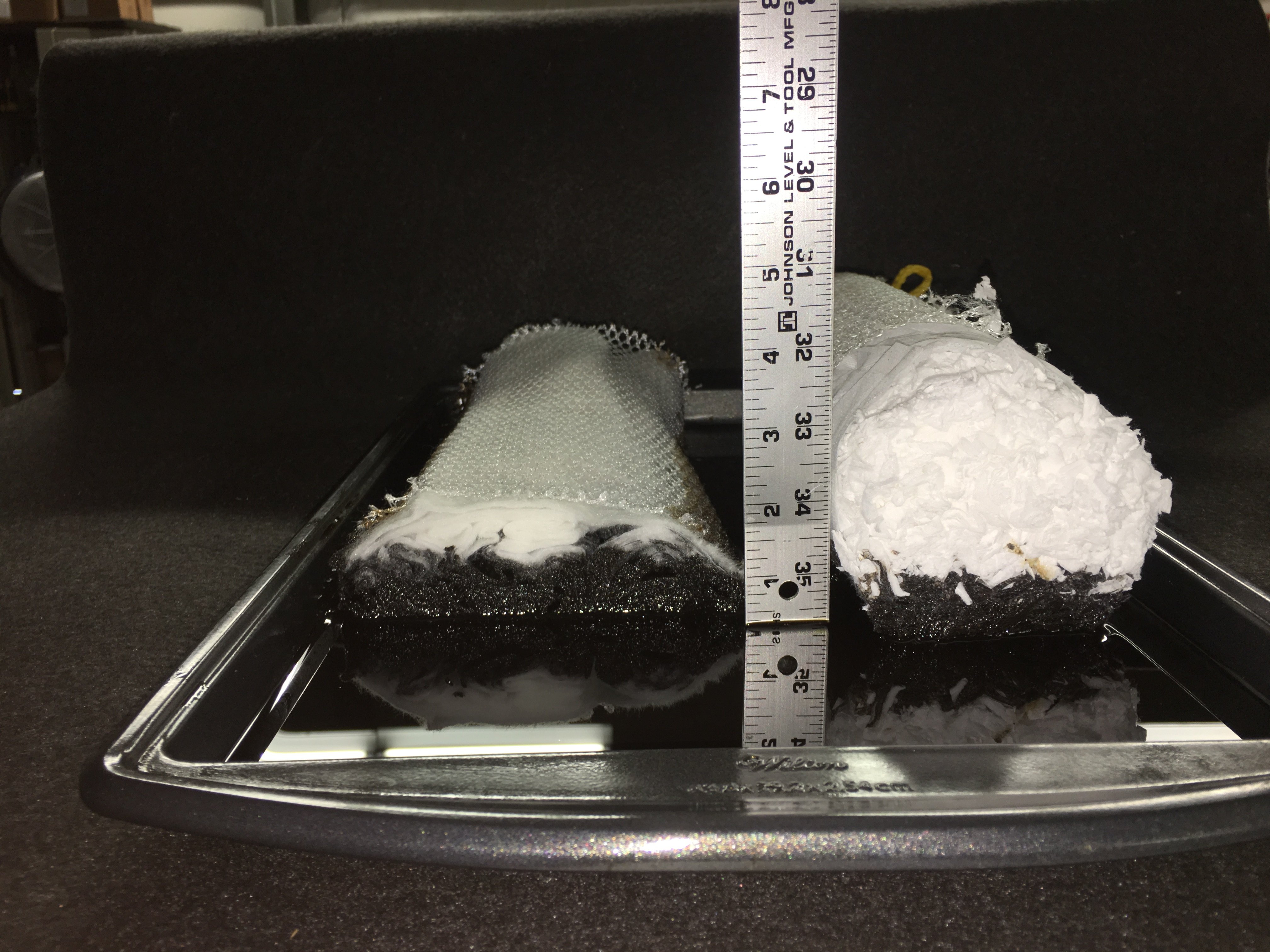 SpillBoa rapid boom (left) wicks 500% faster than traditional overstuffed boom on the right
In real life fuel and oil spills on the water, SpillBoa booms get saturated almost immediately vs. traditional boom. See the photos below.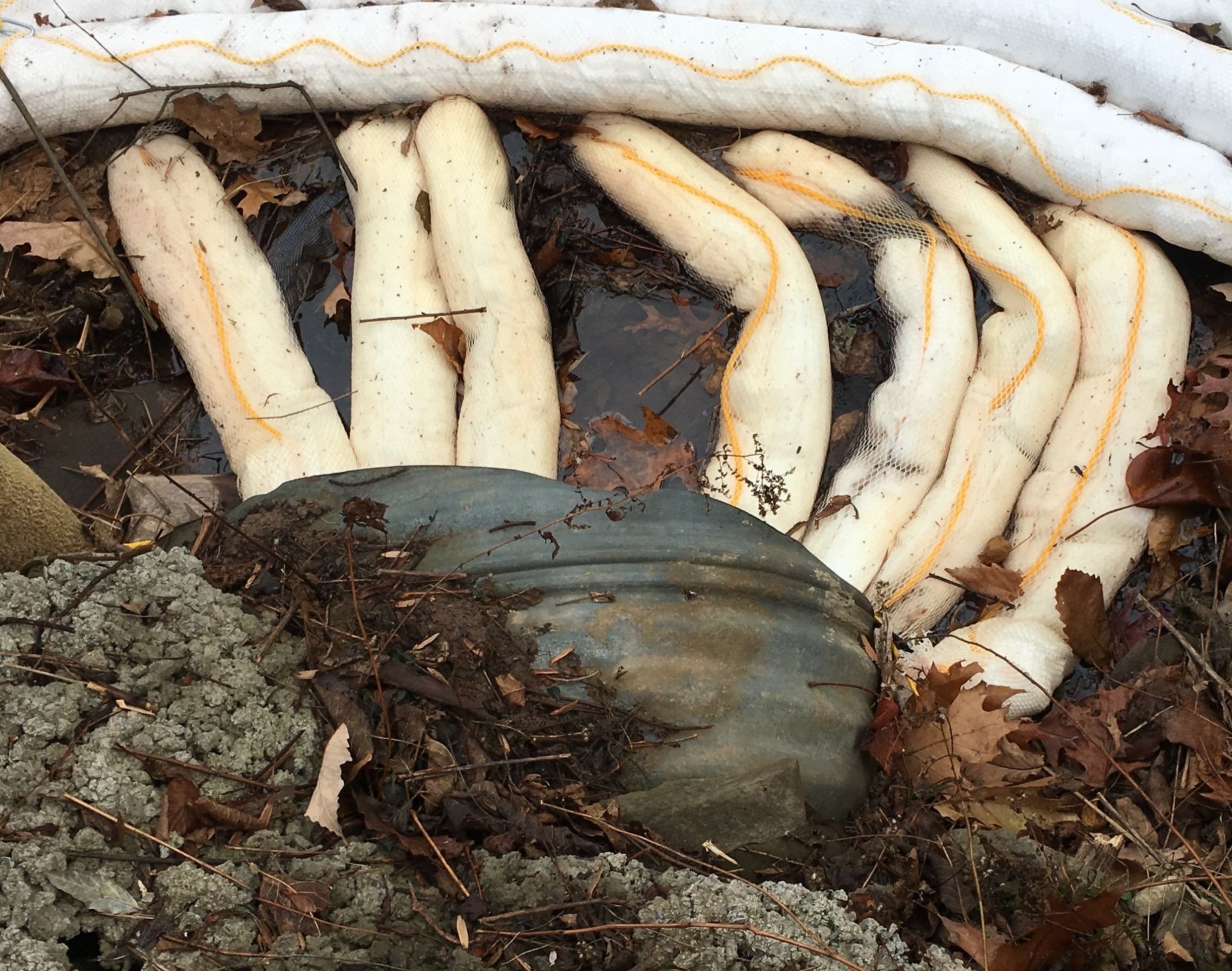 ABOVE: SpillBoa booms (coming from culvert outlet) are completely saturated with heating fuel spill on a small stream. The traditional booms remain "snow white" indicating very little sorption of the fuel oil.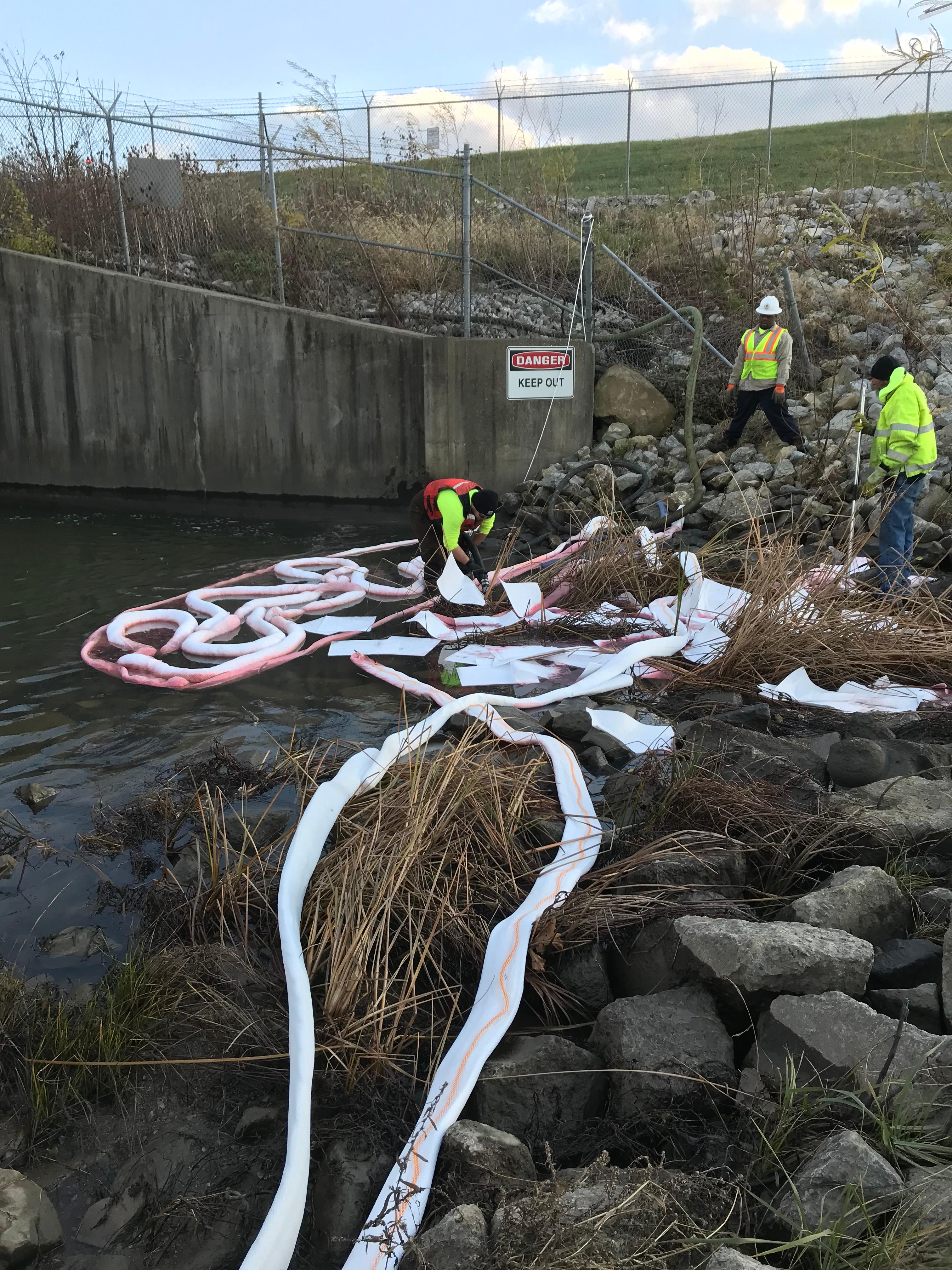 ABOVE: SpillBoa booms (bright pink - upper left) become completely saturated within minutes of successfully containing a diesel fuel spill. Traditional overstuffed boom (surrounded by SpillBoas) show barely any absorption an hour after they were deployed.
One tiny flaw....SpillBoa booms almost work "too well"
Because the SpillBoa fabric soaks up oils so quickly, they become saturated. The saturated booms tend to sink slightly into the water column....just barely bobbing above the water's surface.
While the oil or fuel is being absorbed rapidly, the containment features of SpillBoa are compromised.
Fortunately, after 35 years of product development in the leak and spill market, my team thought, "No problem. We can fix that."
So we went to work. Our goal was to make SpillBoa more buoyant when saturated with oils or fuels while maintaining the best of its other features (lightweight, compact, easy to deploy, rapid wicking). While I can't share our secret sauce, I can show you the results of our preliminary testing.
In the photo below, you can see three versions of SpillBoa.
Original SpillBoa (front) - B

ecomes saturated with oil almost immediately, and bobs right at the water's surface.

BobberBoa (left) - Saturates a little slower but still floats with the majority of the fabric remaining topside.
SuperBobberBoa (rear) - Takes longer to saturate than the other two, but continues to act as effective mini-containment boom while it is wicking.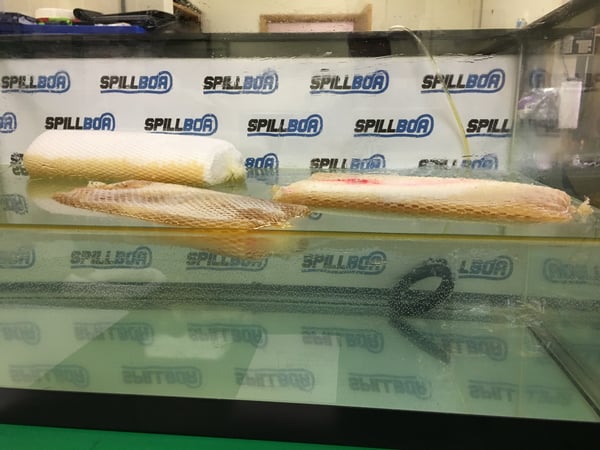 Stay tuned as we conclude our tests and announce the results in the coming days. If you have any comments, just contact me at:
Donny Beaver
814-571-9779 mobile
Topics: Spill Response, Sorbents, Spill Cleanup, "oil spills on water"
Leave a Comment: